On Body and Soul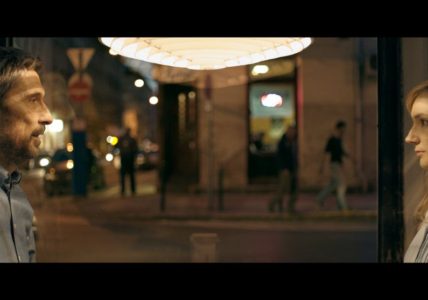 A Teströl és Lélekröl On

Section: MEDIA – Europe's Best

Hungary

2017 / 116 min

Director: 

Ildikó Enyedi

Cast: 

Morcsányi Géza, Alexandra Borbély, Zoltán Schneider, Ervin Nagy, Attila Fritz, Rozi Székely, Nóra Rainer-Micsinyei, Zsuzsa Járó

Hungarian version with English and Czech subtitles
Kontakt: Film Europe

Two people. One dream.
An aging slaughterhouse manager whose physical handicap is a barrier to any close relationship, and a young, reserved quality-control inspector with a perfect memory and an insurmountable phobia of physical contact and emotion create an unlikely couple in this unconventional love story about two uniquely disabled people. Both heroes, amazed by the discovery they share the same dreams (where they are deer in the midst of a snow-covered forest) attempt to make it come true. A slightly eccentric, tactile yet distant romance with elements of everyday drama and dark comedy, it suggestively addresses the duality of waking and sleeping, beastliness and humanity, body and soul.
Awards: Berlin IFF 2017: Golden Berlin Bear – Best Film, FIPRESCI Prize, Prize of the Ecumenical Jury, Reader Jury of the "Berliner Morgenpost". European Film Awards 2017: European Actress. International Cinephile Society Awards 2018: Best Picture. Sydney FF 2017: Best film. And other prizes.

Program