Ida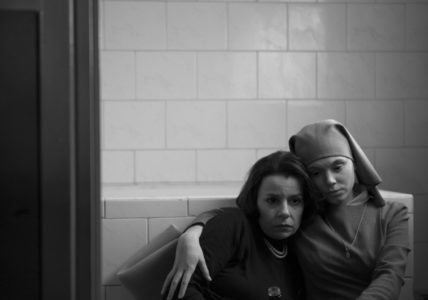 Ida
Section: MEDIA – Europe's Best

Poland

2014 / 80 min
Director: Pawel Pawlikowski
Cast: Agata Kulesza, Joanna Kulig, Dawid Ogrodnik, Adam Szyszkowski, Agata Trzebuchowska

Polish version with Czech subtitles
Kontakt: Aerofilms

An original and poetic story of looking for one's identity is a modern tribute to the classical cinematography of the 1960s.
Anna, an 18-year old novice nun is told that before taking her final vows, she must visit her only living relative, an aunt she didn't even know existed. Aunt Wanda is an active communist and former judge who had sentenced to death many priests and opponents of the regime back in the 50s. This unexpected meeting leads Anna on a journey which reveals her Jewish origins, her real name, Ida and a family secret. Wanda is a cynical, hard-bitten woman who "hunts by her own conscience". In many ways, she is the antithesis of Ida who experiences the temptations of the outside world for the first time as they journey together to her birth place.
Awards: Oscar 2015: Best foreign film. European Film Awards  2014: Best film, director, screenplay, cinematography, Audience Award. LUX Film Prize 2014. IFF London 2013: Best film. Dublin Film Critics Association Awards 2014. Los Angeles Film Critics Association Awards 2014. New York Film Critics Association Awards 2014. FF Les Arcs 2013: Best actress, Best director. Alliance of Women Film Journalists 2014: Best Non-English Language Film. IFF Minsk 2013: Best actress, director and cinematography. IFF Gijón 2013: Best film, screenplay, production design and actress… and many others.

Program