Requirements to Be a Normal Person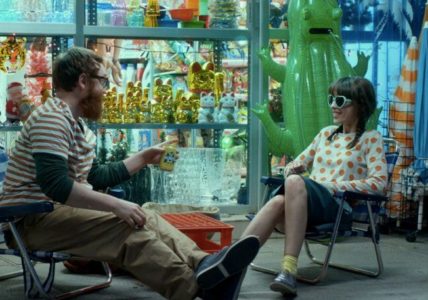 What does it mean to be normal? And are normal people happy?
Maria is 30 years old and feels that the only way to be happy in life is to become a normal person. What does it mean to be normal? Have a job, friends, a home and family, hobbies and a social life? Maria decides to get all of this and become normal. But it is only after meeting Borja, an enormous IKEA salesclerk who has the same ambitions, that she finds true happiness. A refreshing Spanish indie comedy that questions whether being normal is the same as being happy.
Awards: Málaga Spanish FF 2015: Best Cinematography, Best Film Editing, Best New Screenwrite. Feroz Awards 2016: Best poster. Cinema Writers Circle Awards 2016: Best New Actor.
Program