The Happiest Day in the Life of Olli Mäki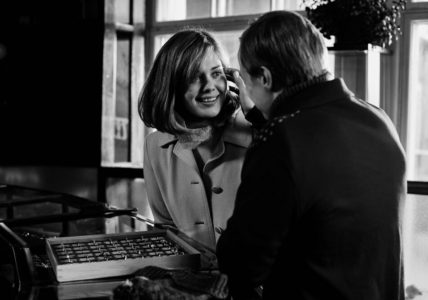 Hymyilevä mies
Section: MEDIA – Animation now!

Finland

2016 / 92 min

Director: 

Juho Kuosmanen

Cast: Jarkko Lahti, Eero Milonoff, Oona Airola

Finnish version with Czech subtitles
Contact: Aerofilms

This captivating debut film recounts the true story of boxer Olli Mäki, whose preparation for the World Championships competed with love.
Summer, 1962. Olli Mäki is a Finnish boxer and national symbol who is getting ready for the fight of his life at the World Championships. Arriving in the maelstrom of the big city from the peaceful countryside, he is exposed to the pressures of the media, coaches and sponsors. Modest Olli knows he has fame and wealth within reach and tries to do all that is expected of him. But there is one problem – he has fallen in love with Raija, a girl from his village. This enchanting debut by young director, Juho Kuosmanen, is based on a true story. It won the hearts of viewers in Cannes and claimed the most prestigious award in the Un Certain Regard category.
Awards: Cannes FF 2016: Un Certain Regard Award. European Film Awards 2016: European Discovery. Zurich FF 2016: Golden Eye for Best International Feature Film. Jussi Awards 2017: Best Film, Direction, Cinematography, Editing, Actor, Supporting Actress, Costume Design, Makeup Design. And other prizes.

Program