Melancholia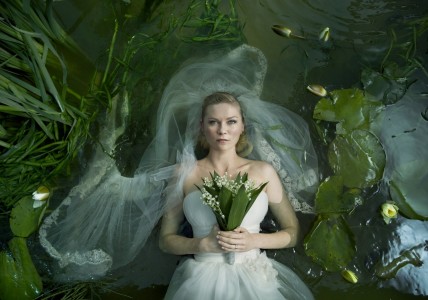 Melancholia
Section: MEDIA – Europe's Best

Denmark

2011 / 130 min
Director: Lars von Trier
Cast: Kirsten Dunst, Charlotte Gainsbourg, Alexander Skarsgård, Brady Corbet, Cameron Spurr

English version with Czech subtitles
Kontakt: Aerofilms

Melancholia is a psychological disaster film by director Lars von Trier relating the enchanting story of two sisters (Kirsten Dunst a Charlotte Gainsbourg) at the youngest sister's wedding.
Sudden peril darkens the exultant mood of a wedding celebration on the premises of an old, stately mansion; the red planet of Melancholia has appeared from behind the sun and is threating immediate collision with the Earth. Director Trier is known for precisely escalating tension through unexpected plot twists that culminate in an even more astonishing ending.
Awards: FF Cannes 2011: Best actress. European Film Prize 2011: European film; cinematographer; production designer. National Society of Film Critics Awards, USA 2012: Best actress. Bodil Awards 2012: Best film; cinematography. New York Film Critics, Online 2011: Top Films of the Year. Robert Festival 2012: Best film; director; screenplay; actress; cinematography etc…. And many others.

Program