The Square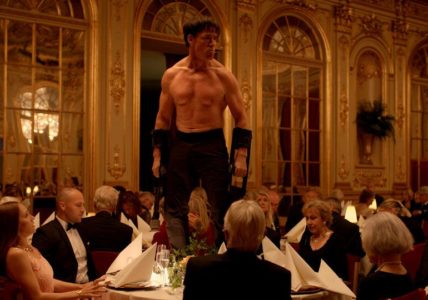 The Square

Section: MEDIA – Europe's Best

Sweden, Germany, Denmark, France

2017 / 142 min

Director: 

Ruben Östlund

Cast: 

Elisabeth Moss, Dominic West, Claes Bang, Christopher Læssø, John Nordling

Swedish, Danish and English version with English and Czech subtitles
Contact: Film Europe

Welcome to the square called modern Europe.
Christian is the curator of the Swedish Museum of Modern Art. A successful, attractive, divorced father of two, he is the model of an educated urban liberal who tries to sensitively understand current social problems. An upcoming exhibition of conceptual art reflects these values and is to be dominated by a large square installed in a public place; there is only one rule for those who venture inside the square: absolute equality and tolerance. But how do you sell this idea in a chaotic, media-saturated environment that thrives on viral videos? As a team of "hip" marketing experts works on a strategy, someone steals Christian's mobile phone. In an attempt to get it back, he unwittingly triggers a spiral of events that cast doubt not only on his character and the exhibition, but also on the position of the institution he represents. In his "conceptual tragicomedy", Ruben Östlund cunningly explores an egoistic character and the arrogant hypocrisy of current Western society confronted by a clutter of languages, symbols and values.
Awards: Cannes FF 2017: Palme d'Or, Vulcain Prize. European Film Awards 2017: European Comedy, Film, Director, Actor, Screenwriter, Production Designer. Goya Awards 2018: Best Direction, Best Cinematography. Boston Society of Film Critics Awards 2017: Best Foreign Language Film. Chicago Film Critics Association Awards 2017: Best Foreign Language Film. And other awards.

Program