Quit Staring at My Plate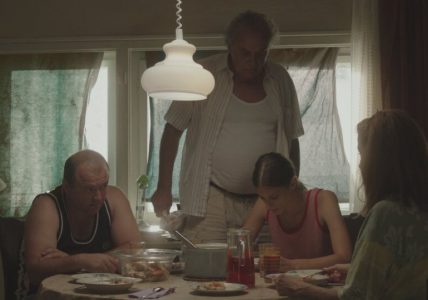 A gripping drama about the search for inner freedom and defying one's own family.
Like it or not, Marijana's life revolves around her family. She lives in a tiny apartment with her mentally disabled brother, her despotic father and neurotic mother. When her father has a stroke and falls into a coma, the responsibility for family and household falls squarely on her shoulders. The burden of her surroundings begins to weigh on the submissive Marijana as she must not only care for her bedridden father and disabled brother, but face her mother's abusive behavior. It does not take long and she begins looking for a way out of the claustrophobic walls of the little apartment and suffocating relationships within her family… Newcomer, Mia Petričević excels in the titular role of this motion picture which received the Fedora award at the Venice Film Festival.
Awards: NIFF Nordic International FF 2017: Best Narrative Feature. FF Venice 2016: Best Euro-Mediterranean Film. IFF Tokyo 2016: Best director. IFF Sofia 2017: Best Actress. IFF Warsaw 2016: Special Mention. IFF Bratislava 2016: Best Actress. IFF FEST 2017: Best Film, Best Actress. Montenegro FF 2017: Best Director. Crossing Europe FF 2017: Best Fiction Film. IFF Vilnius 2017: Best Actress. And many others.
Program