Love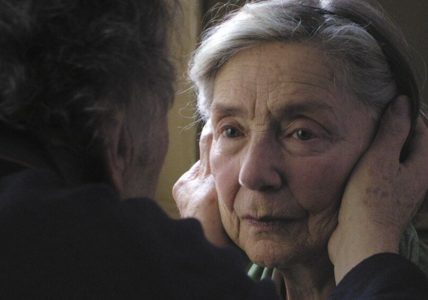 Amour

Section: MEDIA – Europe's Best

France, Germany, Austria

2012 / 125 min

Director: 

Michael Haneke

Cast: 

Louis Trintignant, Emannuelle Riva, Isabelle Huppert

French version with Czech subtitles
Contact: Artcam Films

This is no romance film, but it is a film about love directed by award winning Austrian filmmaker, Micheal Haneke.
Spouses Georges (Jean-Louis Trintignant) and Anne (Emmanuelle Riva) are music teachers. Their love and strong personal bond, deepened by years of shared life and a passion for classical music, is suddenly put to the test. Old age begins to take its toll; when Anne has a stroke, everyone around her must come to terms with her transformation. Nothing is as it used to be, not even for their daughter, Eve (Isabelle Huppert). In his newest film, Micheal Haneke takes on the subtle theme of love struggling with the inevitable.
Awards: Academy Awards 2013: Best Foreign Language Film. Golden Globes 2013: Best Foreign Language Film. Cannes FF 2012: Palme d'Or. European Film Awards 2012: European Film, Director, Actor, Actress. Los Angeles Film Critics Association Awards 2012: Best Picture, Actress. New York Film Critics Circle Awards 2012: Best Foreign Language Film. BAFTA Awards 2013: Best Film, Actress. Bavarian Film Awards 2013: Best Direction. César Awards 2013: Best Film, Director, Original Screenplay, Actor, Actress. Goya Awards 2014: Best European Film. San Sebastián IFF 2012: FIPRESCI for Film of the Year. And many other prizes.

Program