Grandpa more dangerous than computer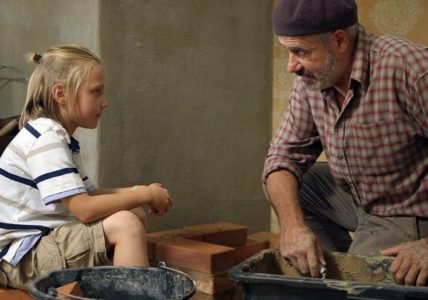 Vectēvs, kas bīstamāks par datoru

Section: Best of

Latvia

2017 / 94 min

Director: 

Varis Brasla

Cast: Mārtiņš Vilsons, Akvelīna Līvmane, Markuss Jānis Eglītis, Eva Ozola, Mārtiņš Meiers

Latvian version with English and Czech subtitles
Contact: Studio F.O.R.M.A.
A family comedy about a furious grandpa who is the most dangerous of enemies.
Eight-year-old Oskar is sent to his grandpa's for the holidays to keep him off the computer he is otherwise glued to every free minute. His hardheaded grandpa, old Kode, refuses to buy Oskar his favorite sneakers and immediately puts him to work doing manual labor. The two of them soon go to war with each other, and the only one who can make peace is Grandma Irma. The whole situation is disrupted by the corrupt town councilman, Modritis, who is going about his own schemes. Oskar must join forces with Grandpa and set out to do battle with their common for… A family comedy about one doozie of a holiday.
Program